Electrical diagram software / instrument schematics - EB Instrumentation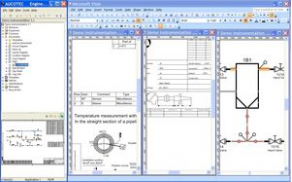 The Engineering Based (EB) Instrumentation is a software made for design and documentation of electrical control systems. It is manufactured by Aucotec., with P&ID Editing suitable for preliminary planning in process engineering and instrumentation.

The instrumentation is used for route planning with cable routing and length measurements. It permits extensive time usage, and is cost-efficient for the preparation of needed cable laying.

The EB Instrumentation provides an option to record all preliminary planning tasks on-schedule, and to access the tasks in detail engineering without losing information. Moreover, it provides planning of the needed total assembly documentation.
Any questions?
Please ask our sales team!
Other products: