Explosion-proof control panel - 8125 series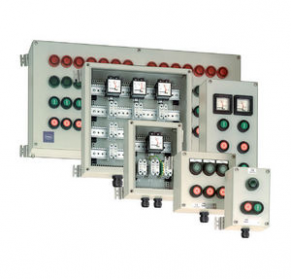 When it comes to the series 8146 of control stations, regulation devices, display and control must be assembled in a a clear layout. Also, the number of fitted units is proportional to the size of the control station, as well as the space required for fitting each device. Note that it is not possible to standardize this aspect.

In terms of the features associated with this device, you should know it can be combined with larger units, and it comes in various enclosure sizes, making it easier for you to find the right match for your application or project.
Any questions?
Please ask our sales team!
Other products: