Servo-amplifier - 0.1 - 2 kW | MR-E Super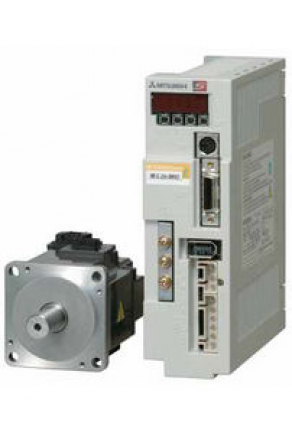 Owing to its superb responsiveness and positioning accuracy, the MR-E Super is a profound choice for applications that range between 100 W to 2 kW. It can be ordered with a pulse train input for internal speed control and positioning and also an analog input that accelerates torque and speed control. The amplifier is fitted with Mitsubishi's revolutionary vibration suppression and auto tuning functions. The MR-E Super provides easy setup and diagnosis owing to the Windows based MR Configurator software. In terms of performance, the MR-E Super is a perfect choice for extremely economical and cost effective servo solutions.

The MR-E Super Mitsubishi general purpose AC servo system is able to function in a wide range of control modes, for example internal/position speed control. This makes it a great fit for applications that require accurate positioning and seamless speed control of general industrial machines such as processing, labeling or packaging and other machine tools.
Any questions?
Please ask our sales team!
Other products: