Turbocharged diesel engine / 6-cylinder - Euro 6, 12.4 l, 324 - 371 kW | D2676 LOH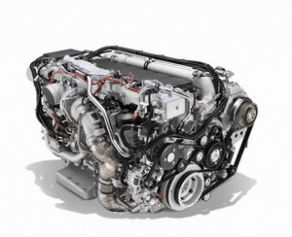 Diesel engines of series D2676 LOH are compact with an output range from 110kW to 397kW used to supply power to buses and special vehicles. The six-cylinder naturally-aspirated engine with turbocharging in inline arrangement provides sufficient cooling. The highly-efficient injection and combustion system ensures optimum engine performance at low consumption.

The robust engine design with compact dimensions allows for worldwide-approved operation. This robust and dependable engine is available in exhaust emission stages from Euro 6, EEV, Euro 5, Euro 4 and Euro 3. Output ranges from 162kW to 206kW in exhaust emission stages Euro 6 and EMV in gas vehicles.
Any questions?
Please ask our sales team!
Other products: