Industrial gear reducer - 25.000 - 242.000 Nm, 2.2 kW - 1.000 kW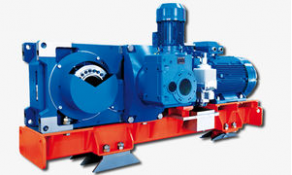 In accordance to the well-tested unicase housing principle, the NORD industrial gear units have been improved in which the unicase is carried out from a unique jig and the futuristic machines. It offers high amount of accuracy, stiffness and strength.

The unicase housing principle lets the shaft to be lurched due to its compactly-built features that allows the larger roller bearings that ensures a long life of operation.

These unique housings have advantages such as they run quietly with a high torque capacity along with their optimum sealing. They also have additional lubricant life that broadened the operating life of gears and bearings.
Any questions?
Please ask our sales team!
Other products: