Pillar jib crane / aluminium - max. 250 kg | VKL-H, VKA-H series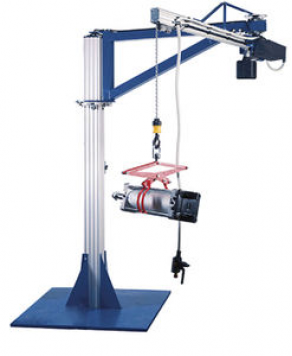 The Mecharane VKL-H and VKA-H knuckle boom cranes with integrated chain accessories constitute a broad range of simple-to-use cranes that are capable of being mounted on a pillar or wall. They can be easily attached with various lifting accessories due to its crane arms that are based on the profiled rails of the Mechrail rail system range.

Its lifting capacity of up to 250 kilograms and standard working radius that reaches up to 5 meters, allows customization that can address all requirements and environments. The crane arm profiles require no maintenance since they are crafted from anodized aluminum.
Any questions?
Please ask our sales team!
Other products: