Marking machine - 10w, 20w, 30w | BML-FP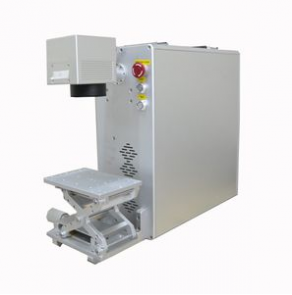 The BML-FP series is manufactured by Bodor CNC, and is a portable fiber laser marking machine that has a laser power of 10 to 20 W, which has a laser wavelength of 1064 NM. It has a Q-frequency of 20 kHz to 30 kHz and has a divergence of 0.3 mard, which has a marking range of 100 x 100 mm.

The unit has a minimum line width of 0.02 mm and has a minimum character of 0.15 mm, which has a marking depth of 0 to 0.5 mm.
Any questions?
Please ask our sales team!
Other products: