Plate heat exchanger / stainless steel / air/air - max. 1 200 °F (650 °C) | SP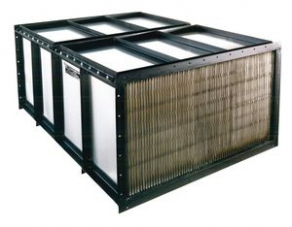 The SP Stainless Steel Exchanger, manufactured by Eclipse, is an exothermic SP Sinusoidal Plate heat exchanger that presents an utmost heat transfer efficiency due to the corrugation of its heat transfer plates. These heat transfer plates meet the modular sinusoidal wave configuration.

This device from Eclipse features a complete welded stainless steel structure for a durable and effective performance. The steel exchanger is also equipped with 4 customized flow configuration, as well as an optional exterior or interior isolation.
Any questions?
Please ask our sales team!
Other products: