Diffuse reflection photoelectric sensor / with background suppression / laser - 50 x 50 mm, 0.8 m | XUK8LAPPNM12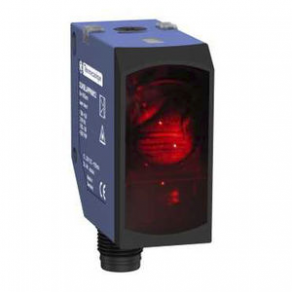 This OsiSense XU General Purpose laser comes with a diameter 18 XUBL range. This mechanism provides extra fine detection (0.2mm at 300mm) or long distance detection up to 100m when it is in thru-beam mode.

The miniature XUYPCO929 range can be used either in reflex or with backgrounds in diffuse mode. The device can be also used in a compact 50x50 XUYPCO925 range in diffuse mode and has an analog output. Additional products include reflectors for reflex and polarized reflex detection systems. Fixing and mounting accessories are included as are fixing brackets, connectors and pre-wired connectors.
Any questions?
Please ask our sales team!
Other products: