Ultra high-purity hydrogen generator - max. 510 ml/min | H2PEM series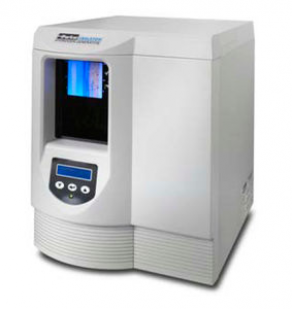 Parker Balston's ultra high purity hydrogen generators are designed with the purpose of providing an alternative solution to the high-pressure hydrogen cylinders. These generators are operated by using electrical supply and deionised water, which generates hydrogen by operating continuously for a few weeks. For remote installations or the places where there is minimal operation, additional extra-feed water is available. A single generator has an output capacity of 510ml/min and can supply fuel gas of 99.999% purity for up to 12 FID's or multiple GC's with carrier gas.

The compact design of the generator helps to install it directly in the laboratory by eliminating the requirement of lengthy hydrogen lines. This generator has numerous features such as - capable of producing hydrogen gas of 99.999% purity up to 6.9 bar, it can run up to 24 hours in a day, it has a compact design with reliability and minimal maintenance and has a 2 year warranty. The main feature of this generator is that it eliminates the use of dangerous hydrogen cylinders. It is ideal for fuel as well as carrier gas requirements.
Any questions?
Please ask our sales team!
Other products: