Tension load cell / compression / stainless steel - 7.5 - 100 t | 409S4 series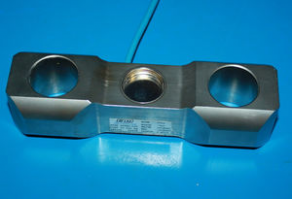 The 409S4 Series, manufactured by Celmi, features a stainless steel tension/compression load cell. It has a standard nominal load range of 7.5, 10, 40, 80, and 100 tons. Its housing has an IP 68 rating.

Furthermore, the unit is suitable for tensile stress measuring on trailers, traction measures on test machines, and weighing on lifting devices.
Any questions?
Please ask our sales team!
Other products: