Free Cl analyzer / Cl - FCA-22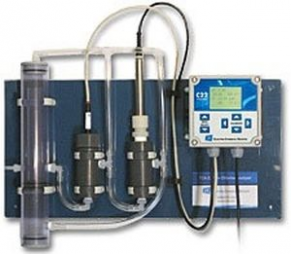 The Free Chlorine (Cl) Analyzer Series FCA-22 is manufactured by Electro-Chemical Devices ECD. The product has pre-wired assembly that makes the amperometric chlorine sensor accurate. It has embedded flow tubing for flow control, and pH compensation that reduces extra chemicals.

The product has up to one year without sensor electrolyte replacement. ECD's enhanced sensor and controller technologies enable deployment and commissioning to be fully furnished in just a few basic procedures.
Any questions?
Please ask our sales team!
Other products: