Modular building / office - 3001 PLUS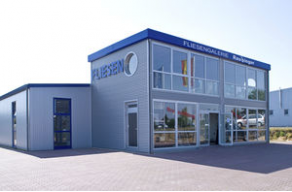 Our basic module, the 3001 PLUS container, is a wonder in terms of its flexibility, versatility and equipment. It can be used as a site office, accommodation, workshop or materials warehouse.

The requirements on
- walls and floors
- data and electric cable ducts
- sanitary installations
- windows, gates and doors
- other details
depend on the intended use and can be implemented quickly and at low-cost.

The modular construction also allows you to increase or decrease the size of existing container complexes, or to easily move them to another location.
Any questions?
Please ask our sales team!
Other products: