AS-Interface gateway / Ethernet - AC14 series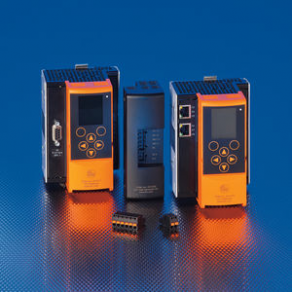 These new additions to the AS-i gateway family have many great features, such as a color display, certified Ethernet – IP interface, integrated web server, connectivity ports, etc. The technology allows for these gateways to recognize AS-I double addresses and act as fast connectors from AS-I to Profibus, Profinet or Ethernet/IP. It only takes a single glance to view the status of all AS-I slaves, and the quick set-up menu and intuitive handling technology makes installation and diagnosis simple.

The Profibus DP interface features certified DPV1 and DPV0 technology, and the Profibus switch has certification in accordance with conformance Class B. The flexibility of the voltage supply, which is available in three types, allows for a low-cost integration into applications. Unit operation is made possible with DC power supplies, AS-I power supplies or a combination of the two.
Any questions?
Please ask our sales team!
Other products: